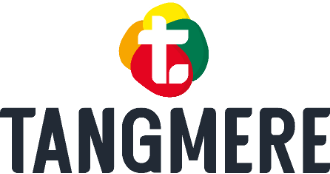 Job description
Leading grower and direct supplier to the major UK supermarkets, based near the market town of Chichester in West Sussex, with further large areas of glass in Spain.
Purpose of the role:
the Technical Manager will manage high profile retail accounts by interacting directly with the technical and commercial managers. Delivering the business and technical strategy for each customer, whilst driving quality through collaborative, quality improvement plans involving the supply base, factory, growers and customer. Duties will also include analysing and managing customer performance data and enabling continuous improvement prioritisation. You will be working closely with the business to ensure customer requirements are communicated and met.
Main Duties:
1. General Technical account management for high profile retail and food service customers
2. Develop Technical strategy based on customer requirements and business strategy
3. Working collaboratively with Commercial, Production and QA teams to ensure effective account performance
4. Promote and advise on Health and Safety compliance in line with current legislation
5. Assess supplier production and ensure compliance to specification
6. Communicate and implement strategy plans internally
7. Manage the QC teams in the packhouse
8. Develop Customer quality improvement plans
9. Develop quality training plans for the packhouse teams
10. Manage and orchestrate customer site visits and external audits
11. Assist with cost saving exercises relating to suppliers
12. Assist with projects, ad-hoc tasks and director initiatives as occur from time to time.
Essential Skills, experience and qualifications:
· Previous Fresh Produce experience
· Knowledge of retailer codes of practice, requirements & systems (BRCGS, HACCP)
· Ability to operate professionally throughout all levels within the Company and externally.
· Assertive, confident, and clear communicator – via email, phone and face to face
· Ability to organise, prioritise and effectively multi-task and meet deadlines
· Flexible to the needs and demands of 7 days a week, fast paced environment
· Practical experience of FMCG, low margin, high volume environment
· A full, clean, driving license
Desirables:
· Computer literate, used to dealing with data within spreadsheets
· experience of using ERP systems
Person specification/attributes:
· Exceptional attention to detail
· Energetic, shows drive, committed and enthusiastic
· Credible, confident and personable
· Makes strong and positive impression on others
· Ability to build trust and confidence across departments and amongst a range of people.
· High levels of Integrity and honesty
Knowledge checklist:
· BRCGS Food Standard
· HACCP Team Leader
· Health & Safety (preferably IOSH)
· Trading Standards
· Pest management
· Food hygiene
· GLAA Standards
· SEDEX
· Internal Auditing
Job Types: Full-time, Permanent
Salary: £35,000.00-£45,000.00 per year