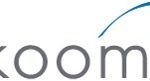 Alkoomi
Job description
Alkoomi is a young, exciting company founded by Paul and Jayne Taylor in 2005. Based at Wessex House, Eastleigh, it has 8 direct employees (including the Directors and this vacant post), and up to 8 Associates located across the UK, Canada and Mexico. It has a small unstaffed satellite office in Calgary.
Alkoomi provides transformational organisation culture change services to industry, primarily the construction, infrastructure and energy sectors, both in the UK and internationally. We are growing rapidly and seek a motivated, organised Executive Assistant to support the Directors in delivering excellence and safeguarding our brand and reputation, as well as leading the development of office initiatives. As we grow, we need a person who is focused on quality, delivery and are ambitious for the company.
This role will suit someone who has the skills to set the pace in a fast-moving environment, relishes a challenge and is confident in taking the initiative; someone who shares our passion for excellence and is totally customer focused.
The main duties are (but not limited to)
Providing support to the Directors and senior Associates and acting as primary point of contact for all office related queries, internal and external
Handling of private and confidential matters
Supporting the Directors in the project management of client programs, maintaining relationships with clients and ensuring the company delivers on its strategic delivery timelines
Supporting the Directors with the planning, scheduling and calendar coordination of client Programs, client meetings and other activities
The assignment of suitable Associate resource to key client activities
Authorising Associate invoices and related expenses
Liaison with service providers, in conjunction with other team members
Data protection controller
The design and implementation of office related protocols
Skills, Experience and Qualifications
Excellent literacy and numeracy skills
Tertiary education
Computer literate and proficient user of Microsoft Office
Previous senior PA or operations management experience
Person specific Attributes
Energetic, committed and enthusiastic
Assertive, confident and excellent communicator
Independent worker yet comfortable as part of a collaborative team
Makes strong and positive impression on others
This is a full-time position, predominantly office based, with working from home every Friday.
The salary is £30,000.00 per annum with auto enrolment into the contributory pension scheme.
A parking place is also provided.