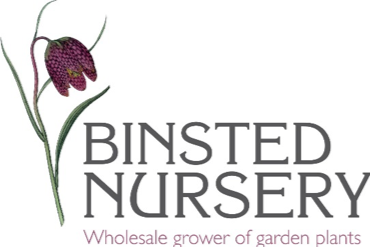 Binsted Nursery is based near Barnham, West Sussex and grows over 3 million pots annually for the garden centre and multiple retail market across the UK.
Binsted Nursery is looking for a Grower/Sprayer to work with the Site Supervisors to look after allocated crops and growing areas, whilst assisting with any Crop protection activities where required.
Primary objectives
Grow and maintain crops of good quality to meet production and sales schedules and to satisfy customer requirements under direction of the Site and Crop protection Supervisors and their Managers.
Ensure crop operations (including watering, environmental control, cultural work and pre-grading) are promptly and effectively carried out.
Undertake all crop protection tasks on a daily basis including pesticide application, bio-control, crop walks, monitoring etc.
Maintain pesticide and fertiliser stock in an orderly manner and keep appropriate records.
Maintain accurate crop protection records.
Ensuring you and any other staff members are working safely and comply with relevant legislation and established nursery procedures.
Ensure growing areas and crops are maintained in a tidy and orderly manner.
Ensure growing systems, equipment and facilities are maintained in a tidy and orderly manner and a safe and efficient working condition.
Ensuring batches are correctly labelled to the standard required by OHAS.
Undertake regular operator maintenance of all equipment used as scheduled
Assist in the production of crops and despatch as directed.
Undertake any other nursery work when necessary, as directed.
To be suitable for the role of Grower/Sprayer you will have experience in:
Crop spraying and integrated pest management experience
Be a qualified sprayer with PA1 and PA6
A Crop Technician apprenticeship can be made available as part of this role for which a Minimum grade C or 4 in English and maths is required although Grade D or 3 may be considered but may require additional study.
This is a full-time position working 39 hours per week although additional hours will be required.
The Grower/Sprayer will participate in weekend duties and other duty rotas as necessary.
Weekend duties will entail overtime on both Saturday and Sunday, ensuring plants are kept in their optimum condition, on a Rota basis, shared with others.
All permanent members of staff could receive up to £1000 in additional benefits each year, for example, branded Staff clothing, holiday and bereavement allowances, new parent voucher, refreshments, life assurance, Christmas and Summer parties and much, much more.
Salary dependant on experience, plus overtime.
Binsted Nursery is easily commutable from: Chichester, Bognor Regis, Arundel, West Sussex and the A27 Corridor.