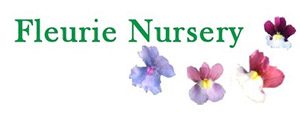 Fleurie Nursery Ltd are currently recruiting for an Operations Manager to join their dynamic horticultural team based in the Chichester area, West Sussex. This is a fantastic opportunity for someone looking for a team environment with a well-established and successful wholesale business.
Fleurie Nursery is a market leading customer focussed organisation who supply high quality plants to the wholesale market. We have a core team of 45 employees rising to 80 in season based across 5 Nurseries in West Sussex. We are proud to be part of the Farplants Group and the Tristram Plants Group who are highly regarded in the Industry for their sales and marketing of Horticultural Products.
The successful candidate for the position of Operations Manager will be responsible for:
Working constructively, efficiently and effectively with the Management team to achieve the company's goals and requirements.
Delivering a sustained and continual improvement in operations to increase crop quality and to achieve greater production efficiencies.
Taking an active role in the strategic planning and development of the company.
Ensuring production facilities and equipment are maintained and developed to satisfy current and strategic production targets
Managing production processes to ensure that all sites operate as efficiently as possible within agreed budgets whilst maintaining quality.
Preparing annual labour budgets, reviewing performance rates and providing support to achieve better outcomes.
Recruiting, retaining and motivating a first-class team of people, both permanent and seasonal based on the prepared labour profile budget.
The performance management, training, mentoring and support of staff to ensure company targets are achieved whilst maintaining a good team morale
Maintaining a working environment where team working, good staff morale and motivation are set against a background of respect, courtesy and continuous improvement.
Ensuring all Health & Safety procedures are followed
To be suitable for the role of Operations Manager you should have:
Previous experience in high volume manufacturing, ideally in FMCG, Horticulture or similar managing and working successfully in an operational role
An understanding of production processes and able to drive operational excellence and lead continuous improvement
Experience of managing health, safety and welfare, and of coaching and mentoring
Excellent leadership, communications and people management skills
Positive, energetic and results driven
Proficient IT Skills
On offer is a competitive salary, and a team environment. Please note that the nursery operates 7 days a week and therefore you will be required to participate in a weekend rota throughout the year, especially in peak season during the months of March to June.
Fleurie Nursery is easily commutable from: Chichester, Bognor Regis, Arundel, West Sussex and the A27 Corridor.