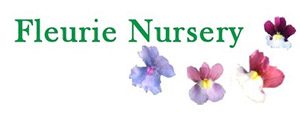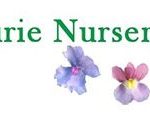 Fleurie Nursery Ltd
Job Description
Fleurie Nursery Ltd are currently recruiting for a Technical Administrator to join their team based in the Chichester area, West Sussex. This is a fantastic opportunity for someone looking for a developmental role within a team environment and the first or next step in their horticulture career.
Fleurie Nursery are a market leading customer focussed organisation who supply high quality plants to the wholesale market. We have a stable team of employees based across 5 Nurseries in West Sussex. We are proud to be part of the Tristram Plants and Farplants Group who are highly regarded in the Industry for their sales and marketing of Horticultural Products.
Duties and responsibilities
To support the technical team as directed in all aspects of their duties. This will include, but is not limited to the following:
To ensure that all administrative work for the business is carried out following agreed Farplants and Nursery protocols.
Assist on crop walks with the technical, site supervisors and cultural staff.
Writing and helping to prepare crop reports and spray treatment reports.
To record, process and check all plant delivery information and other technical products against the original order and invoice.
Aid in the management of young plants suppliers, including ordering, checking of quality control information from the sites, liaising with the team about delivery quantities and co-ordinate the communications with the suppliers to rectify any problems.
Help prepare for OHAS, LEAF and any other industry or customer specific protocols.
Update and maintain company policies, procedures and other system documentation as directed.
Support the New product development program of the business.
To answer and respond as directed to enquiries received by telephone and e-mail.
To process the rate sheets maintaining the relevant records.
To process production records on the nurseries production system.
To administer the printing of reports and labels from the production system.
Ensure that a positive attitude to the Company and its goals are maintained at all time, ensuring that all issues are dealt with as appropriate.
To help maintain a clean and tidy site.
Participate and prepare for all agreed company meetings.
To be fully conversant with and follow the company Health and Safety Policy and to advise the Operation Manager of any breaches or safety issues as soon as they come to light.
To provide holiday cover for other office tasks.
To train and mentor other members of staff so that they are familiar with the systems and / or equipment in place to maintain illness or holiday cover.
Maintain and manage data so as to get the most accurate, relevant, up to date information to achieve business objectives and targets.
To carry out other tasks that the Company may reasonably expect to be done and that are within your capabilities, whether this is on your usual site or another within reasonable travelling distance that belongs to or is managed by the business, Tristram plants or the Farplants Group.
To be suitable for the role of Technical Administrator you should have:
Excellent communication skills
IT Proficiency in Excel, Word, Outlook
Excellent attention to detail
Excellent numeracy skills
The ability to change pace where required to fulfil the tasks in hand
Industry experience would be ideal, but not essential
On offer is a competitive salary, and a team environment.
Fleurie Nursery is easily commutable from: Chichester, Bognor Regis, Arundel, West Sussex and the A27 Corridor.